Chicago White Sox
With all the hype and fans the Cubs are getting these days, including people on the southside of Chicago, the White Sox are prone to relocate. There are plenty of locations where they can feel wanted. Those include Omaha, NE, Sioux Falls, SD or Fargo, ND. Omaha is already a big baseball town, and moving to Sioux Falls, Fargo or somewhere else in the Dakotas would be smart, because you would get fans from both states, which have a combined population of 1.6 million, which is four times the size of Pittsburgh, in which gets a huge turnout for each and every game.
Cincinnati Reds
The Indians are gaining more and more fans every day, much like the Cubs, and Cincinnati only has a population of 300,000. The city of Cincinnati is only four hours from Cleveland. But, two hours to their west is Indianapolis. Indy has a population near 900,000. That is triple the amount of Cincinnati. Another option would be Louisville, Kentucky, which is an hour and a half away. Louisville has roughly the same population as Cincinnati. They would get people also coming from Lexington and those two combined would result in a great total attendance compared to what they receive in Cincinnati.
Oakland Athletics
The Oakland A's are in one of the worst stadiums of all of baseball, the O.co Coliseum. It would also be smart because San Francisco is only half an hour away from Oakland, so A's fans could resort to the Giants. One relocation possibility would be San Jose, if they wanted to stay in the Bay area. San Jose is also almost triple the size of Oakland! So, it would make more sense financially. Another option would be Salt Lake City. We witnessed in the NBA that Salt Lake City can be a sports town if given the chance.
Texas Rangers
In my opinion, another one of the worst ballparks is Globe Life Park, where the Rangers are home to. Plus, with the Astros stealing the hearts of Texas, the Rangers seem like a suitable team to relocate. A couple options are Oklahoma City, which I'm sure would like more than just the Thunder. OKC has also proven they can be a sports town, as the Thunder have arguably the best fan base in the NBA. Another spot could be New Orleans, which is dying for an MLB team. New Orleans could provide the financial money that the Rangers need.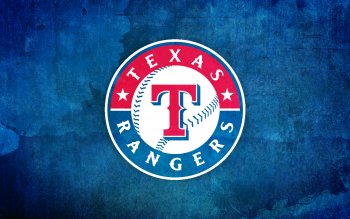 Tampa Bay Rays
The Rays have the worst stadium in the MLB, to say the least. But, I can't see the Rays moving far from Tampa. I can really only see them moving to Orlando or Jacksonville. They may just stay in Tampa, but if that's the case, they definitely need to get a new stadium, otherwise, they are going to have to stick with the terrible ballpark, that is Tropicana Field.